On 17th April 2019, Jamuna Electronics & Automobiles Limited has confirmed the acquisition of PrismERP.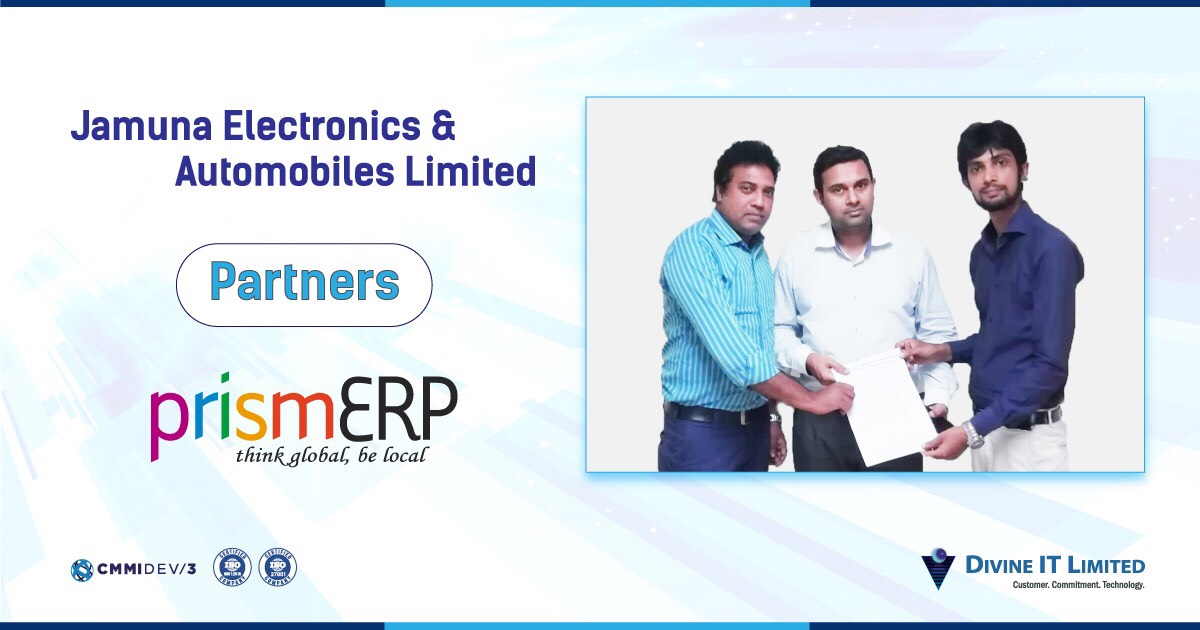 By partnering with Divine IT Limited, Jamuna Electronics & Automobiles Limited is going to automate the core business operations with the country's leading ERP software named PrismERP.
With PrismERP, the company is going to operate overall financial operations, sales & delivery management of the entire plaza of Jamuna Future Park which is the country's largest shopping mall. Jamuna Electronics & Automobiles will also install the Warranty & Service Management system for their automotive & electronics product. The organization will be installing HR & Payroll system for operating the overall employees in the plaza.
Jamuna Electronics & Automobiles Limited is one of the leading & acknowledged industry leaders in the field of Electronics & Automotive products in Bangladesh. The company consisting of 100+ branches throughout the country has earned a great reputation by serving durable products & service solutions. It is an enterprise of Jamuna Group of Industries which is one of the largest industrial conglomerates in Bangladesh. The industries under this conglomerate includes Textiles, Chemicals, Leather, Real Estate, Consumer products, Media, Advertisement etc.
PrismERP is one of the leading & innovative ERP software in Bangladesh that covers up different business functionality of trading, manufacturing & production industries. Starting from the financial operations, production process till the people management everything can be operated and tracked with PrismERP. The ultimate goal of this No.1 ERP software is to serve all the core solutions based on client requirements and to ensure higher customer satisfaction.
Contact Us

+88 017 30071001

+88 017 5566 1212

sales@prismerp.net

Schedule a Live Demo
Go for a free practical demonstration in order to experience the user friendly platform of PrismERP