PrismERP Achieves Merit in WITSA Global Excellence ICT Awards 2020 for the category of Sustainable Growth on 19th November,2020.
The World Information Technology and Services Alliance is a consortium of associations from the ICT Industry all around the globe. The WITSA Global Excellence ICT Awards honors achievements in the application of information technology under various categories of ICT.
Divine IT Limited is a software venture operating since 2005 in the key area of ERP systems. PrismERP is the signature invention of Divine IT, successfully supporting over 300 national and multinational companies for their business accountability, profitability and sustainability in both the private and public sectors.
PrismERP, a platform independent system for m-D businesses, ensures seamless operations and efficient management along with advanced analytics for making faster decisions.
We are highly grateful to all of our customers, partners and teams for the continuous support in achieving such a global recognition in WITSA Global Excellence ICT Awards 2020. This is a great inspiration for us in building consistently maintainable systems for businesses. This recognition is but a stepping stone leading to the apex of flourishment in the ICT industry.
PrismERP covers under its radar, many industries such as Aluminium, Chemical, Electronics, Plastic and Polymer, Technology, Automotive, Power & Energy, Retail & Distribution, Banking and Government entities.
Some of our key clients are:
Rahimafrooz
Uttara Group
Jamuna Group
Race Online Limited
Star Pipes and Plastics Limited
ASM Chemical Industries Limited
Titas Gas
Shark Limited
Bangladesh Land Port Authority
Kiam Metal Industries Limited
Solargao Limited
Rancon Motor Bikes Limited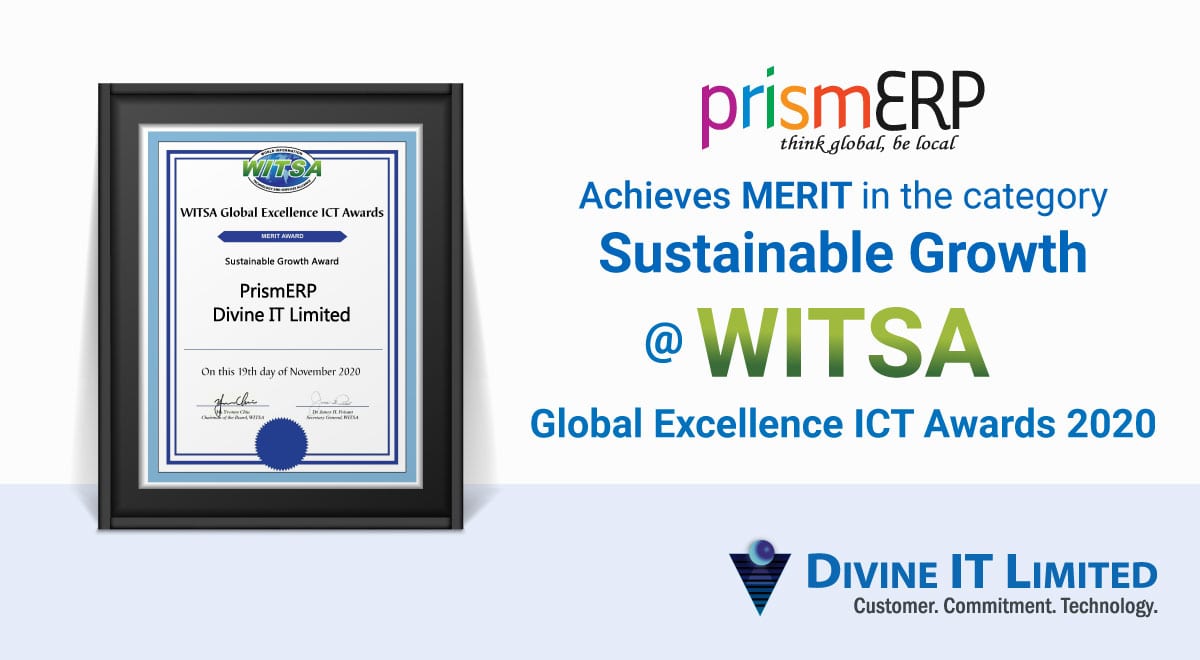 Contact Us

+88 017 30071001

+88 017 5566 1212

sales@prismerp.net

Schedule a Live Demo
Go for a free practical demonstration in order to experience the user friendly platform of PrismERP