Prism Visitor Management System

PrismVMS is a cloud based visitor management System. Welcoming guest is the trend of many companies and businesses. We know that visitors and guest are key to success of any company. Visitors play key role in success but that should not breach work safety. PrismVMS provide administration and automation of guest management. You will have accurate information of how long they will stay in your office. VMS helps with workplace space management for your staff and guest.
Creating safe work environment for employees is one of the top priority of a company. Safe work place and comfort are the main role of overall growth and success of a company.
PrismVMS provides that safety by tracking down the visitor information. Employees and Co worker will feel more comfortable to know who they are meeting. They will feel safer that they are not meeting with a complete stranger.
PrismVMS has visitor portal for creating appointment with desired person of a company. It has smart notification system. Visitor will be notified automatically if their appointments get rescheduled. System Admin can approve the appointments or forward it to related person for acceptance. Admin can issue card for their visitors. Issued card helps company to know about the total number of visitor have visited today.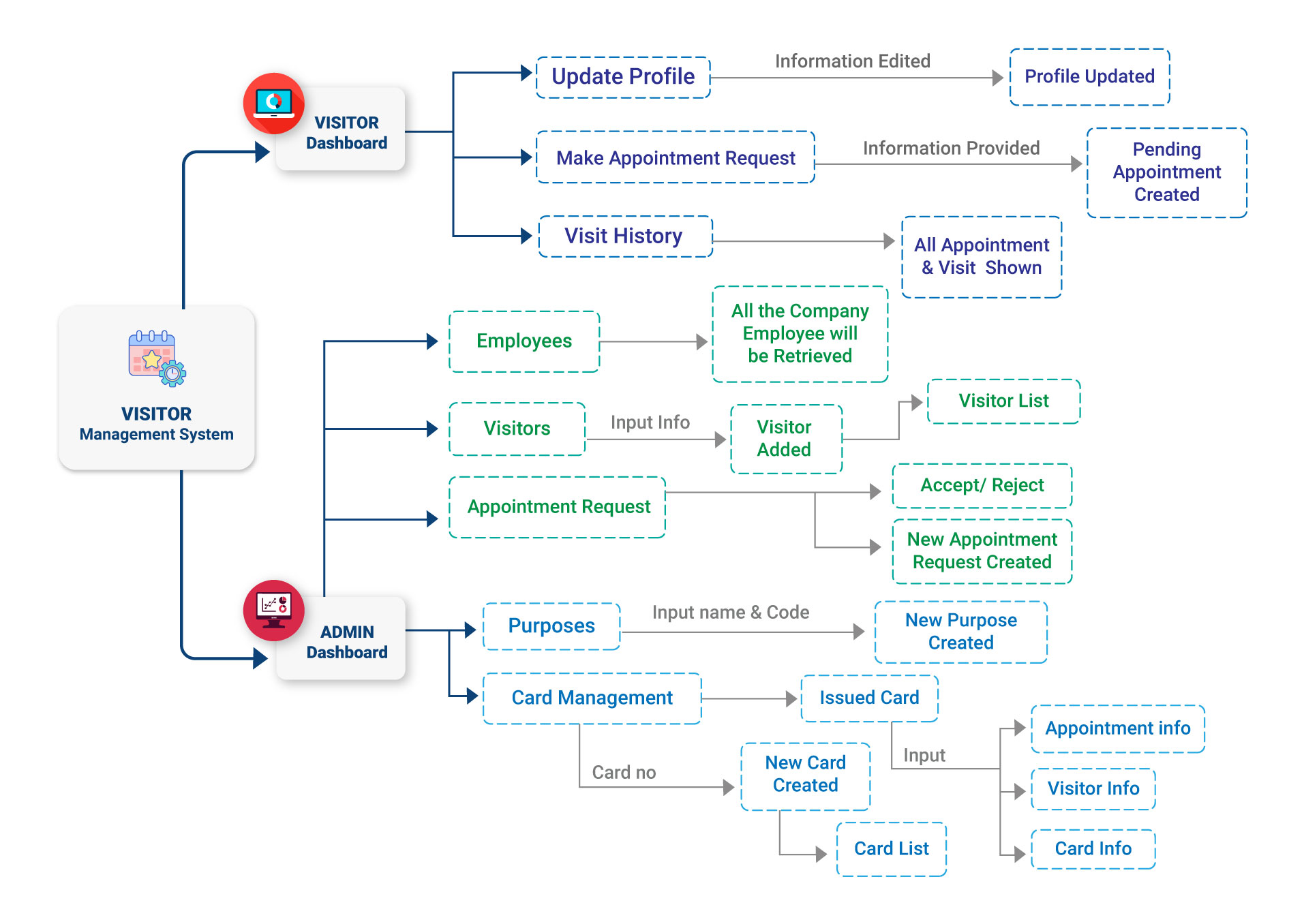 Contact Us

+88 017 3007 1001

sales@divineit.net
Core Features




Contemporary Notification System





Benefits
Reduce Paperwork

Reduced Manpower

Time Saver

Workplace Security

Space Management

Data Security

Schedule a Live Demo
Go for a free practical demonstration in order to experience the user friendly platform