On August 9, 2017 Solargao Limited confirms the acquisition of PrismERP
Solargao Limited, operating from 2004 supplies clean water and electricity in the remote areas of Bangladesh. The renewable projects of Solargao Limited are aimed largely at climate refugees combating greenhouse gas emission. Solargao Limited implements renewable energy projects by collaborating with local authorities.
PrismERP with its dynamic architectural platform was able to develop Solargao's requirements into an efficient business management platform. The company's many projects needed to be managed with accurate calculations and preservations of materials which was done by PrismERP. After many discussions both parties finalized the details and came to conclusion of software acquirement.
PrismERP is one of the leading & innovative ERP software in Bangladesh that covers up different business functionality of manufacturing & production industries. Starting from the production process till the people management everything can be operated and tracked with PrismERP. The ultimate goal of this No.1 ERP software is to serve all the core solutions based on client requirements and to ensure higher customer satisfaction.
PrismERP is a world-class ERP system supporting industries like power & energy, steel & aluminium, telecom, internet & software, computer & electronics and many more. This system operates the critical functionalities of these types of industries with accuracy and efficiency.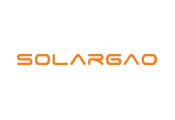 Contact Us

+88 017 30071001

+88 017 5566 1212

sales@prismerp.net

Schedule a Live Demo
Go for a free practical demonstration in order to experience the user friendly platform of PrismERP