On 21st November, 2017 Navana CNG Limited signed the purchase order to commence the implementation process
Navana CNG Limited, the sister concern of Navana Group is the leading CNG service provider in Bangladesh. Navana CNG provides the conversion process from petrol/octane, diesel into CNG. The company also sells conversion kit, cylinder, cylinder shut-off valve, re-fueling nozzle, receptacle and so on. Maintenance service and training on CNG conversion is also provided by the company.
LinesPay's PF Management will be installed in 4 of its concern. Navana CNG Limited, Navana Engineering Limited, Navana Welding & Electrode Limited, Navana LPG Limited will have PF management to support their human resource management processes.
LinesPay is an integrated, flexible and affordable human resources and payroll management system ideal for managing organization's most valuable assets, the "Human Capital". LinesPay is equipped with every aspect of HR management tools as well as robust reporting capabilities. The system helps organizations manage the entire employee lifecycle all the way from planning, recruiting to paying their benefits and compensations. The system is based on a modular approach and thus can be used by smaller organizations as well as larger enterprises. The versatile report module enables organizations to extend the value of HR software by extracting HR related data for decision making business intelligence.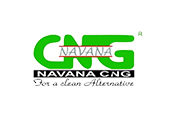 Contact Us

+88 017 30071001

+88 017 5566 1212

sales@prismerp.net

Schedule a Live Demo
Go for a free practical demonstration in order to experience the user friendly platform of PrismERP