On January 14,, 2018 the work order has been issued to kick start the delivery and installation of PrismERP.
Fab Con Textile Mills Ltd. has selected Divine IT Limited's PrismERP to structure their business operation into an automated setting along with centralizing their HR & Payroll functionalities.
Fab Con Textile Mills Ltd. Is a leading polyester and nylon knit fabrics producer; active since 1998. The plant is equipped with heavy-duty European machineries producing large amount of fabrics of which 70% of the produced fabrics are exported worldwide. As a company Fab Con holds the reputation of maintaining accuracy in every step of their business processes. While choosing a system to organize their financial processes and Human resource department, Fab Con administration looked for a reputed and dependable software in the market, catering every type of industries for several years.
PrismERP ticked all the boxes of their checklist and became their one and only software partner.
PrismERP is a world-class ERP system supporting industries like power & energy, steel & aluminium, telecom, internet & software, computer & electronics and many more. This system operates the critical functionalities of these types of industries with accuracy and efficiency.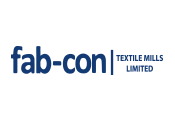 Contact Us

+88 017 30071001

+88 017 5566 1212

sales@prismerp.net

Schedule a Live Demo
Go for a free practical demonstration in order to experience the user friendly platform of PrismERP