On 6th February, 2019 Teamglobal Logistics has signed the deal to acquire LinesPay to streamline their HR functionalities.
The acquiring of LinesPay by Teamglobal will ensure the management of personal information of employees, status of manpower, time-attendance, leave & holiday, employee payroll, performance appraisal, loan management, budget & cost center, tax calculation, final settlement and asset management. furthermore, the application will come with the specialized Android application which will ensure employee and management collaboration and timely regulation of data.
Established in 2005, Teamglobal is an integrated Logistics service provider headquartered in India. The multiple segments of Teamglobal Logistics include sea freight, project cargo transportation, cargo terminals and coastal shipping. Teamglobal is a member of global networks like World Wide Alliance, Air Cargo Group and GPLN. The company offers transport services between all major international cargo centers by land, sea and air.
LinesPay is an integrated, flexible and affordable human resources and payroll management system ideal for managing organization's most valuable assets, the "Human Capital". LinesPay is equipped with every aspect of HR management tool as well as robust reporting capabilities. The system helps organizations manage the entire employee lifecycle all the way from planning, recruiting to paying their benefits and compensations. The system is based on a modular approach and thus can be used by smaller organizations as well as larger enterprises. The versatile report module enables organizations to extend the value of HR software by extracting HR related data for decision making business intelligence.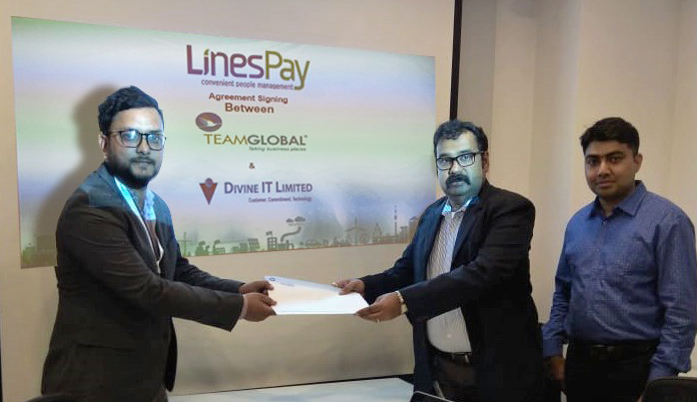 Contact Us

+88 017 30071001

+88 017 5566 1212

sales@prismerp.net

Schedule a Live Demo
Go for a free practical demonstration in order to experience the user friendly platform of PrismERP