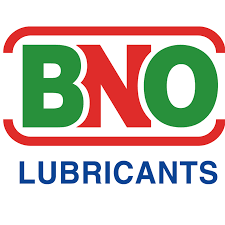 On 3rd October, 2019 Lub-rref (Bangladesh) Ltd. has placed the work order for the procurement of PrismVAT, VAT management software.
PrismVAT, 2012 VAT act compliant software will be used to correctly submit VAT returns and generate Mushak reports according to NBR's format.
Lub-rref is a company committed to health, safety and care of the environment by formulating and producing lubricant for years. The company imports base oil and additives to blend lub oil of various formulation to cater to the needs of automotive and industries.
The National Board of Revenue has made the use of a customized software set with defined VAT specifications, a mandatory step for business organizations having a revenue of 5 crore and above.
In that regard, Divine IT Limited, has been selected by NBR as one of the software firms for providing customized software to businesses across Bangladesh. PrismVAT, a copyright VAT management software of Divine IT Limited has been made available in the market, which is an easy-to-use software available in both standalone and integrated mode furnished with accurate VAT returns. The software is fully compatible with VAT Act 2012 which automatically generates all the Mushak reports & documents related to your business processes such as Sales, Purchase, Price declaration, Production & Current Accounts.
The products developer Divine IT Limited was established in 2005, which has become the most renowned software development power house in Bangladesh. With an excellent track record of customer satisfaction; Divine IT Limited has successfully completed 5000+ software installations covering 30+ industries worldwide. Through its continuous process improvements and organization streamlining, Divine IT has acquired CMMI Level 3 maturity and framework. Furthermore, as an ISO 27001:2013 and ISO 9001;2015 certified company; the management system, manufacturing process, service and documentation procedure meets all the requirements for standard process and assures quality to its customers at all times.
Contact Us

+88 017 30071001

+88 017 5566 1212

sales@divineit.net

Schedule a Live Demo
Go for a free practical demonstration in order to experience the user friendly platform of PrismVAT