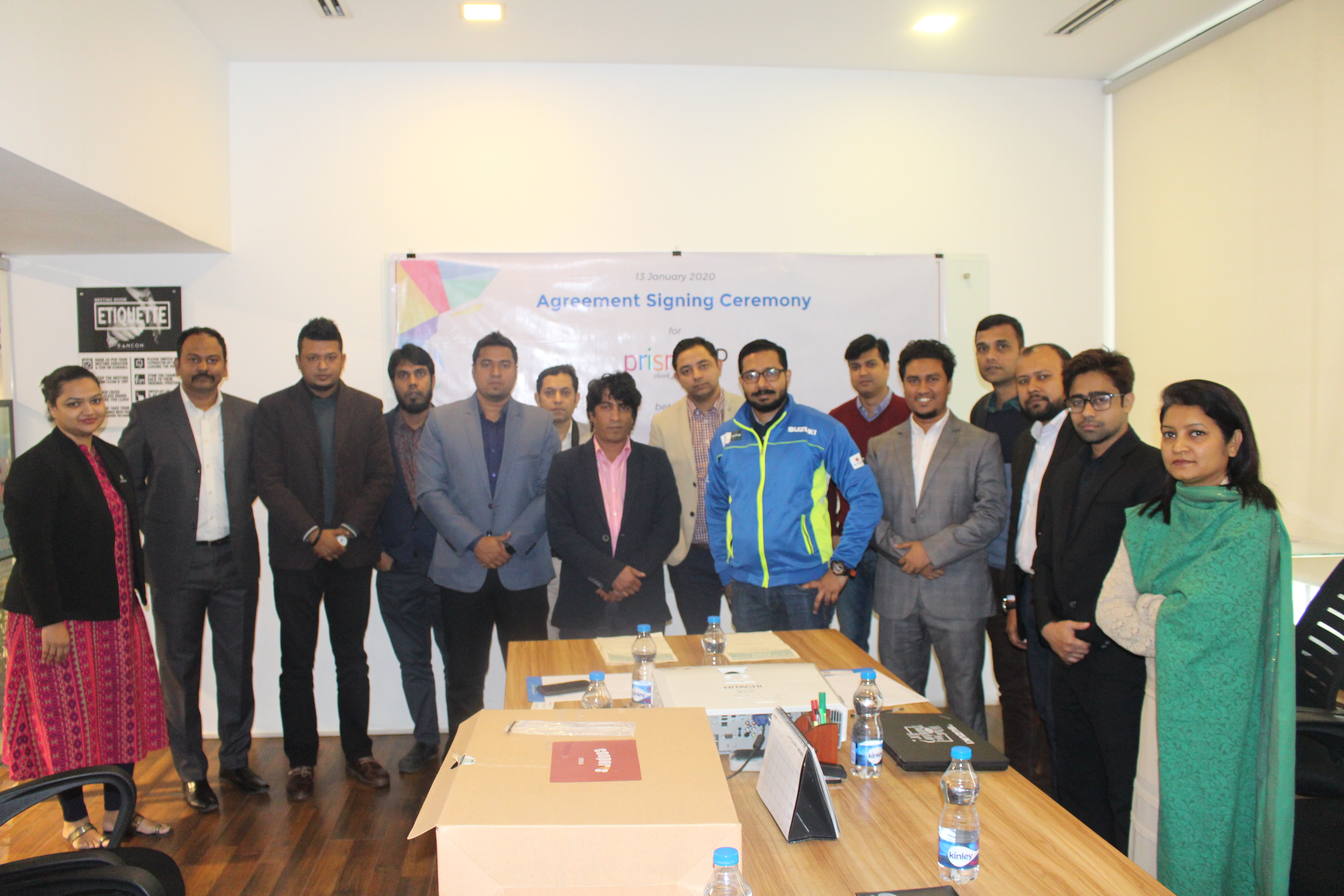 On 13th January 2020, Rancon Motorbikes Ltd. signed a contract with Divine IT Limited to automate sales, warehouse, service, dealer distribution and dealer management of the organisation.
The signing ceremony held at Rancon Motorbikes corporate office situated in Tejgaon. From Divine IT's behalf Iqbal Ahmed Fakhrul Hassan (Managing Director), Baharul Alam Ziko (Product Manager) and Imam Mahdi (Business Analyst Manager) were present to participate in the initiation of the project.
Rancon Motor Bikes Ltd. Is one of the most renowned and trusted upon ventures among the local conglomerates. Starting their journey in 2013 Rancon Motor Bikes has come a long way by creating a prominent footprint in the motorcycle industry of Bangladesh. The company guarantees high quality products with genuine parts and an efficient after sales service to their valued customer.
To sustain their diverse operation and success rate in business, PrismERP will be automating the core business components by centralizing operating modules. The integrated system will unite various functions into one complete system and disseminate information across the organization.
PrismERP is one of the leading & innovative ERP software in Bangladesh that covers up different business functionality of manufacturing & production industries. Starting from the production process to people management- PrismERP tracks and operates a full-fledged business efficiently. The ultimate goal of this No.1 ERP software is to serve all the core solutions based on client requirements and to ensure higher customer satisfaction.
Contact Us

+88 017 30071001

+88 017 5566 1212

sales@prismerp.net

Schedule a Live Demo
Go for a free practical demonstration in order to experience the user friendly platform of PrismERP